Online tools. There's one for everything you can imagine and then some. But having the right tools and having them handy, is another thing. Even the best-equipped tool shed is useless unless it's organized and you can get to the tool you need when you need it.
Now that Google and its popular browser, Chrome, have become such an integral part of our online lives, I thought I'd take this space to share with you my top five Chrome extensions. Extensions (aka plug-ins) are mini-apps that add features and functions to your browser, enabling you to be more efficient.
These are just some I use. I use them because I love them. There are no doubt others – in some cases, dozens – for each category, but I happen to like these. I'm not getting paid to list these. Rather, I'm simply offering them up for you to consider, try out, and commence your own search for the Google extension that will help you be a more productive school communicator.
Google, Chrome and schools
Now the preferred browser, Chrome – with Internet Explorer (built-in to Microsoft) and Safari (built-in to Apple) second and third respectively – continues to gain traction for good reason. It's faster, user-centric, automatically syncs with all your devices, and is easy for app developers to work with so they can come up with all these nifty applications. That's why it's a natural for education.
Many school districts and schools are using Google Apps for Education either in part or totally to help foster a truly collaborative educational environment. Google offers a suite of free online applications (and built-in IT support) that cover email, documents, video, and team collaboration sites.
In addition to the apps, Google provides all the administrative tools and APIs that enable developers to build these cool extensions that can further make your work and personal lives more productive. The kinds of extensions available are numerous, wide and varied.
I've selected ones that I personally use and feel would be useful to any school administrator looking to improve or streamline his or her school communications with useful tools at the ready.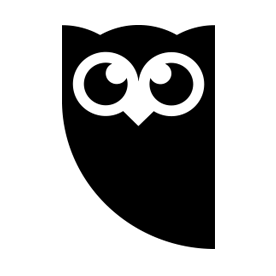 HootSuite is a social media management tool that enables you to see and control all of your school's social media channels from one spot. It boasts to be the most popular social media management tool, and it the number of downloads supports that claim. More than just a social media publishing tool, HootSuite goes a lot deeper. From a single dashboard, you can create, schedule and post your content, track any conversations or mentions, and analyze your results across Facebook, Twitter, Instagram and all your social media. You can even schedule a post directly from a web page you're viewing by clicking the icon in your browser and posting in a snap. It also offers a mobile dashboard to stay on top of things when you're away from school. HootSuite has various pricing options starting at free, $9 per month depending on the number of users.
Nimbus Screenshot is a screen capture program that allows you to easily snatch a screenshot portion of your computer screen, a window or the full screen. Once you've captured the image, you have all sorts of options available to you in terms of image-editing, saving, and sharing. You can add tags and even text to the image itself before you drop it into your screenshot gallery. What I especially like is that is automatically creates an image link, assigning it its own URL, which makes it even easier to work with because I'm usually already working in Google. I copy the URL or just drag the capture right from the gallery. It's really simple to use, and gives a school all the features and functions you'd need to getting and organizing web captures. It's free, but, of course, there are upgrades to premium accounts available.
This one gets a little technical, so excuse me while I put my propeller beany cap on and pull out a pen from my pocket protector to illustrate the importance of this extension. Fixing bad links on your website can be headache, and this extension takes the pain away. A broken or bad link on your school website can leave a very sour taste in your web visitor's mouth, so any tool you can use to eliminate bad links is a tool worth its weight in gold. The Check My Links extension crawls through all your webpages sniffing out broken links and flagging them for your attention.
This nifty little – and I emphasize 'little" – extension is a helpful tool that should become part of your link strategy. This simply takes a long URL and makes it quite a bit shorter. This is important these days especially in the world of mobile messaging (e.g., Twitter, Instagram), where character lengths are limited. A short link also looks better and is easier to copy and paste when, say, forwarding a link onto someone else in an email. There's a lot more to Bitly than simply shortening links, but those capabilities are intended more for businesses and organizations looking to capture link information and analyze web traffic.
I might have saved the best for last. Have you ever been web browsing when you come across an interesting site or page, and note, "That's interesting and I'd love to learn more?" but you don't have the time at that moment. You might hastily jot down on paper the URL, or launch another window and paste in the URL for later reference, or simply make a mental note to try to remember it and get back to it when you've time. With Pocket, one click saves the page, and it automatically syncs it to any of your devices, so you check it whenever, wherever. You can tag your saves too. This extension is killer in helping you retain, keep track of and organize ideas in today's fast-moving world of information overload.
There's so much content out there these days, that keeping up with all you need to know can be a real challenge at best, and dizzying at worst. Feedly Mini is the Chrome plug-in that enables you to selectively pull content from web news feeds and 'aggregate' them into your personalized central spot. You can not only subscribe to the content you like, but you can save, tag, email, and share it on social media. Feedly is the most popular news feed aggregator of all, so put it to work for you and your school by organizing important content into news you can use.
Extend yourself now
You can learn more about customizing your Chrome browser with extensions by simply going to the Chrome Web Store and downloading some. I recommend getting those featured above, or go ahead and search for something you think you'd like. There's no harm in trying. I've found ones that work for me, and I feel confident they're worth trying at your school.
One of the beauties of extensions is that once they're loaded, you can turn them on and off as you like, should you choose. You can, of course, delete them if they're not doing it for you. After all, what good is a tool if you don't use it? You surely don't want your online tools just piling up like those rusty tools in your garage.
So what are some of your favorite Chrome extensions?
Posted by
Steve Williams
As co-founder of Campus Suite, Steve believes behind every great school is great communication. His tech savvy and passion for design fuel his desire to help administrators understand, embrace and seize the power of web communications.